George Washington Intermediate School
Home » George Washington Intermediate School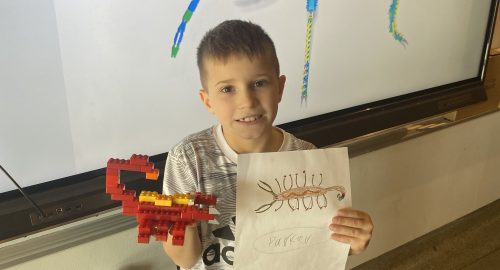 Mr. Lucas' 3rd grade students recently designed and built bug creations with Legos in the GW Maker Space.  As an extension activity, they also had the opportunity to try edible insects!  Click on the thumbnail images below to check out … →
---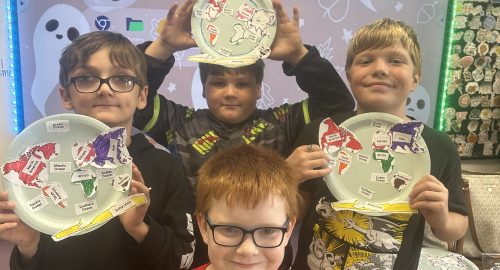 After learning about continents and oceans, Mrs. Dovidio's students created their own maps using blue paper plates. They color-coded and labeled each continent and the oceans.
---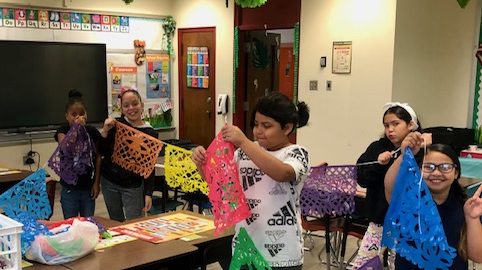 Students in Mrs. Abraham-Lagnese's ESL class decorated the school for Hispanic Heritage Month with colorful banners and informative posters.  They created flags as part of their country studies and learned about famous Hispanic Americans.
---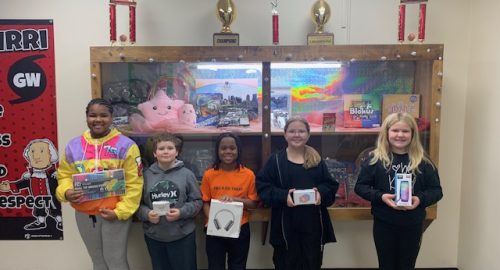 Congratulations to GW's Principal 200 Winners for the month of October!  These students were rewarded with a pizza party from Mangino's Pizza.  Special thanks to Mangino's Pizza for their generous donation!
---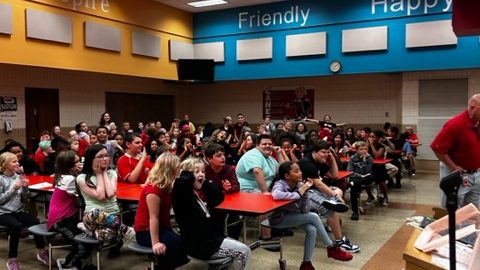 Meet the first group of winners for the 2023-24 Positive Schoolwide Behavior Program at GW! Congratulations on a job well done…keep up the good work!
---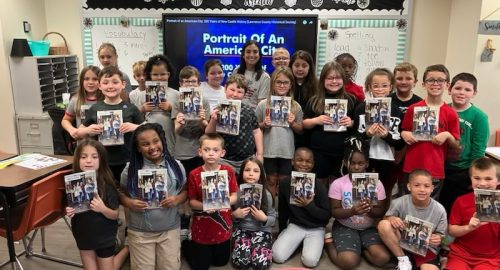 Mrs. Coyne's Social Studies classes at GW are learning about communities.  Recently, the students enjoyed a visit by Ms. Ginny Jacob from Visit Lawrence County, who shared an informational talk on the history, culture, and all of the wonderful attractions … →
---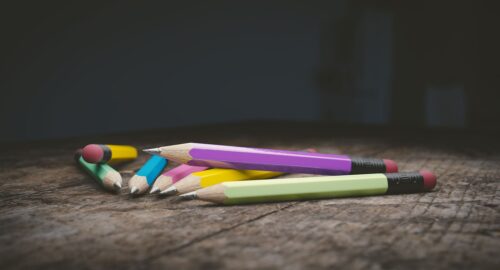 ---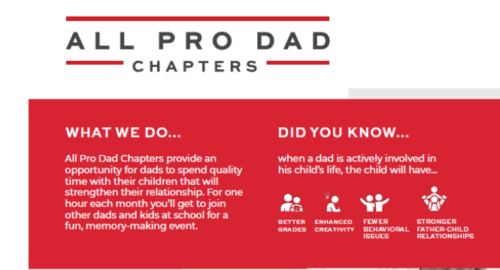 If you are interested in attending the October 2023 meeting of All Pro Dads, please click HERE for the sign-up form!
---